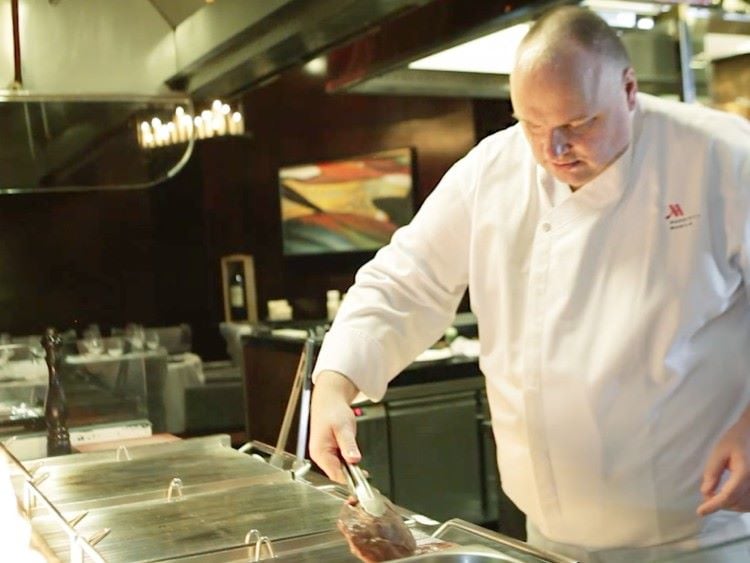 Executive Chef Meik Brammer
Executive Chef Meik Brammer was appointed Executive Chef of Marriott Hotel Manila in 2010 and has been leading the kitchen operations of three buildings—the Main Hotel, West Wing, and the Marriott Grand Ballroom that can accommodate up to 4,000 persons. With more than 27 years of culinary leadership and experience, Meik started his apprenticeship in1993 at Hotel Llemmenautal in Bad Bevensen, Germany before earning his position in Manila.
Meik first joined Marriott in 1998 where he worked as a Demi Chef at the banquet kitchen of the Renaissance Hotel in Zurich, Switzerland. After two years, his next stop was Cairo, Egypt where he became Head Chef for Cataract Phyramids Resort Hotel, and later rejoined Marriott in May 2001as Sous Chef to Chef de Cuisine in the prestigious JW Marriott in Kuwait.
After a move in Shanghai, China in 2004, Meik worked as the Executive Sous Chef in Shanghai Marriott Hotel responsible for the daily operations of all restaurant outlets then flew to Thailand and became Executive Chef of the 212-room Hua Hin Marriott Resort and Spa at just 28 years old. Eager to expand his culinary knowledge, Meik explored other opportunities with properties for the Anantara brand in Maldives and Thailand. Come August 2010, for the second time around, rejoined Marriott and has spearheaded the successful Marriott Hotel Manila's culinary team catering to corporate meetings, multi-generation reunions and to large celebrations, extravagant weddings, fashion shows, concerts, and conventions.

Check out what our guests are saying!

My first visit to Cru was in Mar 2019 and every time I visit Manila, I will make an effort to dine in. I've been there 3 times now and I enjoy the food, ambiance and fantastic service all the time. The team is always very friendly and welcoming. I'm a big fan of Cru, I'll be back for sure!

smurphetteee

Check out what our guests are saying!

We had our dinner last weekend as we were also checked in at the hotel. We were also looking forward to eat here once more after the long ECQ in Manila. The steaks are still the best around here in Manila, we ordered their 900g Prime Rib steak which was grilled to perfection.

dbtgo

Check out what our guests are saying!

This is even better than steaks I can get back home in Australia it's incredible that in Manila I can get a much better state them back home in Australia when we are known for our beef. Steaks are perfectly cooked, there is no hassle if you asked for medium rare that is exactly what you were get.

Alwaysabouttown